The most popular cars with automatic transmission 2020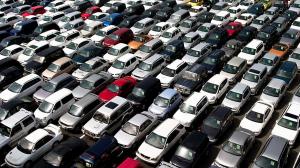 In Russia, in the first half of 2020, the most popular car with an automatic transmission was the Kia Rio. For 6 months, 28.4 thousand of these machines were sold in the country. This was reported by the analytical agency "Autostat".
In second place is Hyundai Creta. For six months, the Russians have bought 22.9 thousand of these crossovers with "automatic". In the spring of 2020, the Hyundai Creta for Russia underwent a slight restyling, receiving minor cosmetic changes and a new special version.
Third place - Toyota RAV4. From January to May, 14.9 thousand of these crossovers were sold in Russia. Toyota RAV4 became the only car that showed sales growth in the ranking of the most popular automatic cars. The two-liter engine works in conjunction with a special variator, which has a first gear mechanism, which allows faster acceleration from a standstill. A more powerful motor is aggregated with an eight-speed automatic transmission.
The fourth and fifth places are occupied by Hyundai Solaris and Volkswagen Polo. For six months, the Russians purchased 14 427 and 13 335 of these machines, respectively.