Post release and photos from the AutoTransTech workshop
The program ended with the XI international technical seminar on the design, repair and diagnostics of automatic transmissions, which, with the support of RAYBESTOS, was successfully held at the Park Hotel Krankino (Tropicana Holiday) from August 21 to 23 and gathered more than 160 participants from different countries.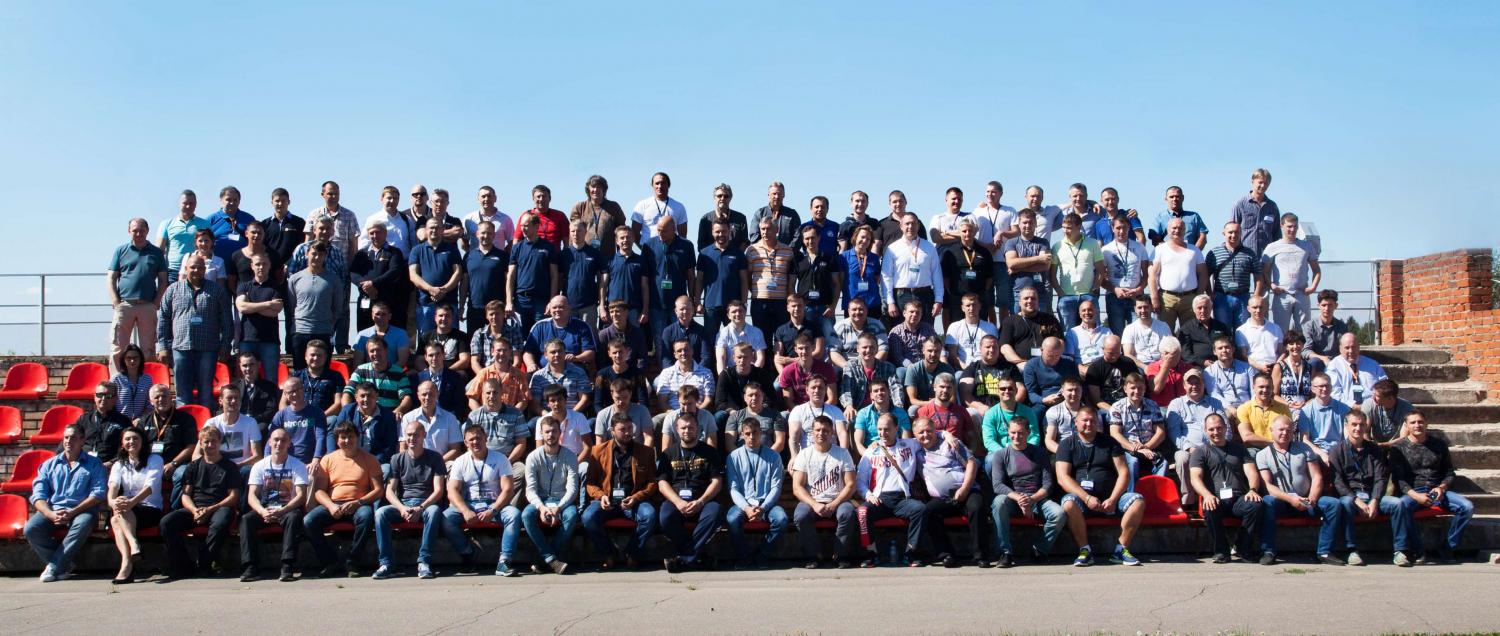 The first day was devoted to the repair of torque converters. Representatives of TRANSTAR / DACCO, SONNAX, KINERGO, RAYBESTOS, ALTO, LuK and others continued to acquaint participants with new equipment and modern repair and diagnostic methods. The first such seminar was held this year in Minsk under the auspices of AutoTransTech and KINERGO companies, where torque converter repair experts from 35 countries gathered.
Simultaneously with the seminar, a psychological training was held on the topic "Complex negotiations with subordinates", where the issue of relations with subordinates was discussed, and practical skills were also developed.
Within the framework of the event, the First mini-exhibition was held, at which GFX, ALTO, Sonnax, AVT Group, KINERGO, PRECISION, RAYBESTOS, TRANSTEC, AUTO BLITS, CVT Pushbelt, BLUE REACH presented the latest products in the transmission industry, and those who were interested could ask any questions and chat with manufacturers.
The main part of the international seminar was devoted to the device, repair and diagnostics of automatic transmissions. The program included a large number of speakers from RUSSIA, BELARUS, USA, ENGLAND, HOLLAND. Actively discussed issues of servicing modern automatic transmissions, as well as the requirements and needs of the Russian market. Foreign experts on automatic transmission repair shared their experience and knowledge: Doctor of Science / Professor William Henney (BLUE REACH), Steve Garrett (SONNAX), Coen van Beek (CVT Pushbelt), Mike Cargil (TRANSTAR), Yuri Alexandrov (SCHAFLER / LuK) and other technical specialists.
Between performances by PRECISION and RAYBESTOS, a lottery was held where, in addition to cash prizes, the Snap-on tool was intended for the winner.
The dense information program was diluted with informal evenings where the seminar guests could escape from lectures, meet with colleagues and discuss any topics of interest to them. The organizers of the seminar presented a sumptuous buffet reception on the last evening.
Positive feedback from participants and professional visitors to the seminar became evidence that the seminar has become interesting and useful. Each guest was awarded certificates of participation, bags with souvenirs, as well as flash cards with lecture materials.
The organizers voiced the idea to hold the next meeting of the transmission workers in Yalta, in December this year.
Photos from the seminar and banquet