The thirteenth means happy!
Perhaps for someone the number is thirteen and unlucky, but not for the participants of the XIII International Technical Seminar "Device, Repair and Diagnostics of Automatic Transmissions"! On the contrary, all three days, from August 24 to 26, 2017, at Novotel, Moscow City, an atmosphere of success and interest reigned.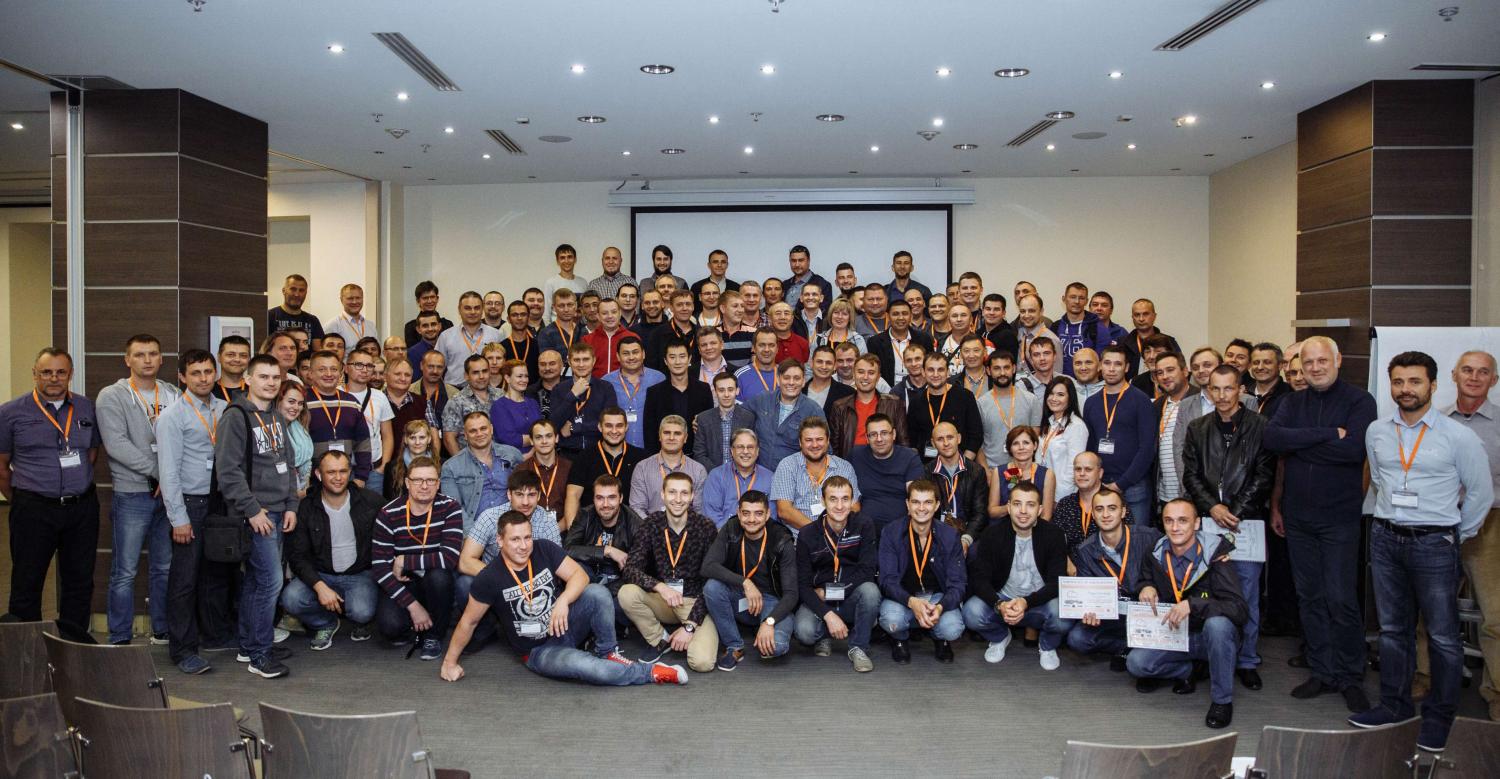 And this is no coincidence. After all, both the speakers and the participants of the seminar are business people who are actively developing, setting themselves high professional standards and achieving significant results. They know exactly why they came and what they want to get.
On August 24, a business training entitled "Consumer extremism or the practical application of the law on consumer protection" was held for the seminar participants. The experienced lawyer Maya Komissarova discussed with the audience absolutely specific, practical issues:
• How to give a legally competent response to unsubstantiated claims of customers?
• How to prevent conflict situations?
• How to behave so as not to lose either money or reputation?
Real cases, working prevention tools, useful tips and "tricks" to prevent consumer extremism - all this, students can immediately transfer to everyday practice.
20% of theory + 80% of practice = 100% of the effectiveness of business training!
On August 25 and 26 they were saturated to the limit with information. Our lecturers are our pride. These are leading experts in the automatic transmission industry, representatives of large Russian and foreign companies:
All topics stated in the seminar program were covered by speakers with their inherent skill - simple, understandable, deep. Not a single question from the participants remained unanswered.
It was not easy for the permanent interpreter at AutoTransTech seminars to Nikita Shmitov (Stagecoach St. Petersburg), because sometimes the speeches of foreign speakers went one after another and they had to be translated without interruption. But Nikita, as always brilliantly accomplished his mission!
Often discussions flowed from the seminar hall to the sidelines. "Seminarists" communicated in a relaxed atmosphere, exchanged experiences, and discussed the most interesting issues.
Such interaction is no less important than the lectures themselves! Free communication with like-minded people gives a huge experience in a lively exchange of views, aggravates the feeling of professional community, gives rise to new ideas.
Important ideas were voiced at the first meeting of the Expert Council, held on August 25. The goals and principles of the Expert Council were discussed, and an action plan for 2017 - 2018 was developed. Details can be found here.
As always, the traditional Golden Ten quiz was vibrant and fun. However, the questions this year turned out to be so "intricate" that not one participant was able to answer all ten correctly. Therefore, the prize fund - 10,000 rubles - went on to the next year. The ALTO vice president Roni Zelichonok presented Oleg Dubinin (TransEuro Krasnoyarsk) with the consolation prize, a company T-shirt for the correct answers to the maximum number of questions.
Special prizes "For fidelity and constancy" were awarded to Denis Morozov (AKPP Center Yekaterinburg) and Igor Emelyanov (AT-Service-NK Novokuznetsk), who have not missed a single AvtoTransTech workshop since 2005!
Among the participants one could meet other friends who regularly attend seminars, such as Andrey Dudin (Center for Automatic Transmissions, Yoshkar-Ola), Evgeny Kabov (Arctic Transmishn Co., Murmansk), Alexander Yushkevich (Global Transmission, Minsk), Roman Kuptsov ( Group of Companies Power Transmishin, Tula).
By tradition, the seminar annually gathers new participants. This year, the "newcomers" turned out to be neither more nor less - 40 people! Among them: Hubert Szaniawski (Autostacja, Poland), Dong Suoli (Guangzhou Transpeed Auto Technology, China), Sergey Petrov (ZAO SKF, Moscow), Vladimir Elestratov (JAPANSERVICE, Bataisk) and others.
In total, the XIII International Technical Seminar AutoTransTech gathered in Moscow City more than 160 participants from various regions of Russia and other countries - Belarus, Moldova, Kazakhstan, Latvia, Ukraine, Bulgaria, the Czech Republic, Poland, and China.
The final chord of the seminar was a farewell party on the ship "Riviera". A friendly company of seminarians aboard the two-deck handsome showed Moscow how those who work well can relax!
During the party, a symbolic relay transfer from the regional seminar in Chisinau to the regional seminar in the Minvody took place. The representative from Moldova Oleg Kosolapov (ATSO ATCC ATSV, Chisinau) and the representative of the host side, Mineralnye Vody Vladislav Konyushevsky (AKPP 26RUS, Georgievsk) exchanged traditional prizes - a bottle of Moldavian wine and a bottle of mineral water from Caucasian sources.
The magnificent night capital has become a unique decoration for a friendly banquet and an incendiary entertainment program. The unforgettable views of the Kremlin, embankments, the Cathedral of Christ the Savior, passing by, will remain in memory and heart for a long time. A great end to the three-day seminar marathon and all the summer events of AutoTransTech 2017!
We sincerely thank those who were with us in August Moscow, and look forward to the next meetings!
And the next meeting is very soon: on December 1-2, a regional seminar of AutoTransTech in Mineralnye Vody (Zheleznovodsk) will be held.
We say goodbye not for long !!!
Photos from the workshop